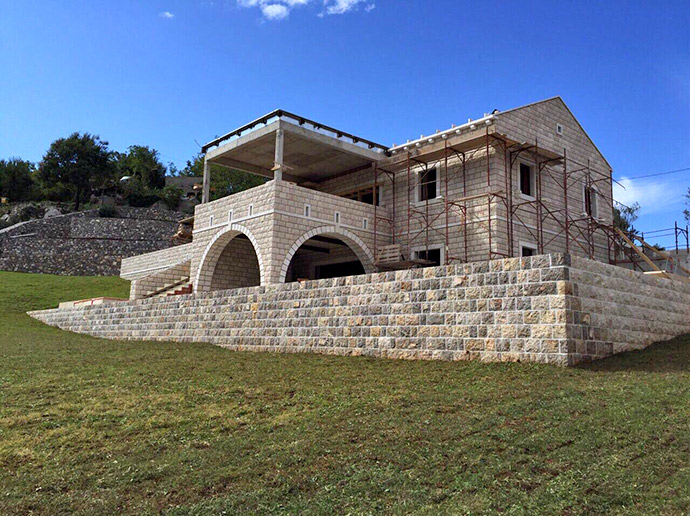 Near Podgorica, in the village of Ubli, the owner had planned from its legacy of fathers to make a perfect place to live, with all the facilities.
Several dilapidated weathered houses has given way for precision-planned concept of the house, we can say villas, summer kitchen, garage, swimming pool, lawn, vineyard, cascading gardens etc. And all this surrounded by the stone wall, like the former "suvomedja" - stone without mortar.
The house is built on the two levels. All of the carved stone outside and inside the stone dosed as required.
The interior will be a combination of rustic and modern interiors. About horticulture is also concerned, however, in addition to grass sod, planted several species of trees, from the olive trees to maple and oak.
The stone fence is in local stone from Kuci, and on the house - from Cevo. On the hillside above, we are building a meeting place, on the site where according to tradition Drekale, old legendary leader of Kuci, received the Duchy five centuries ago.