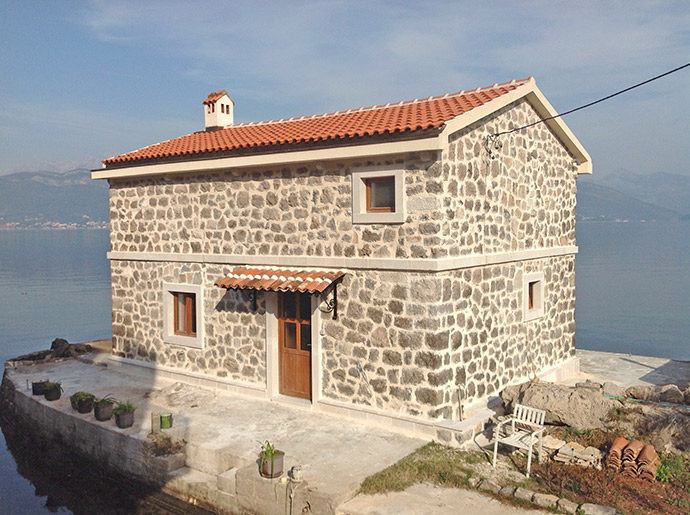 At the locality Ploce, in the Bay of Kotor, on a unique place surrounded by sea from three sides, began a complete restoration of the old fishermen stone house.
The house can be reached only goat path and all the material could be brought only by boat. From the nearby Solila The house was built of local brown stone from Čevo. It is now being restored and added frames around the windows and doors of stone from Čevo. Replaced were: roof, windows and doors, complete installation, interior and lighting.
New furniture is hand maden. Bathrooms are in stone and rustic plaster, as well as furniture. Fireplace was added. The uniqueness of this house is that owner can open the door and jump into the sea for a swim. He can go fishing, so to speak - from window.