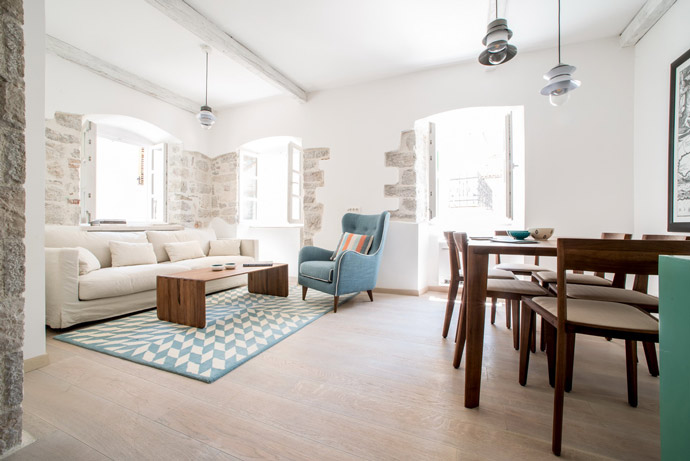 Next to the Vardar Hotel, in a three-story stone building in Kotor is an apartment that we have restored.
Like all temporary dwellings in the surrounding area, it was collapsed, walls full of moisture, carpentry in the decay phase. Architect Tamara Suhih designed the appearance of light shades to dominate the space and thus suggestively enlarge the dimensions. Floors, parquet floors, joinery, installations and lighting have been completely replaced. The stone walls were plastered and grouted again. A new, more modern kitchen was done as well as a bathroom.
New grill holders have been sought, which are also newly decorated and painted in the characteristic dark green of the Old Town.
The furniture is carefully selected and provides comfort to the owners. That's what they wanted when they chose us.