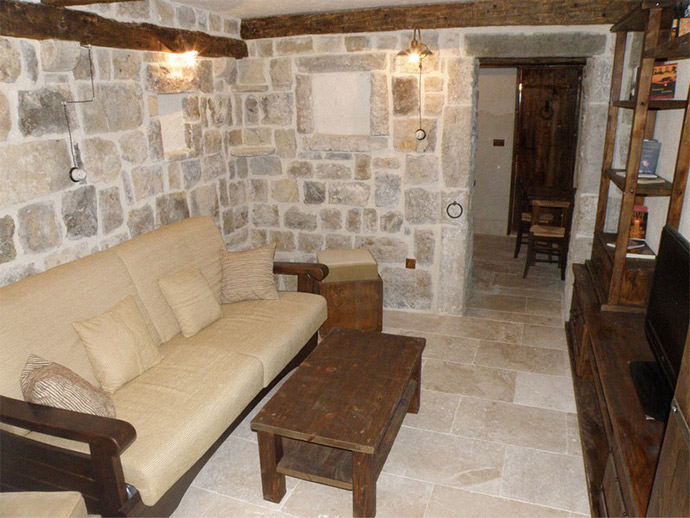 On the ground floor in residential building in Budva one of the apartments got the new look. From the photos nobody can guess that is located in Old Town.
The interior is first demolished and prepared for the new project. Stone is already purchased from the old house. After that is sliced thinly to avoid losing the area and built in to the walls. Partly is the rough-plastered.
On the ceiling are now old beams. On the floor is brushed stone. Bath is "travertined". Rustic furniture is surrounded with adequate lighting ambience.
Outside is the facade of stone: doors are made of metal and wood, near is one window with closed shutters.