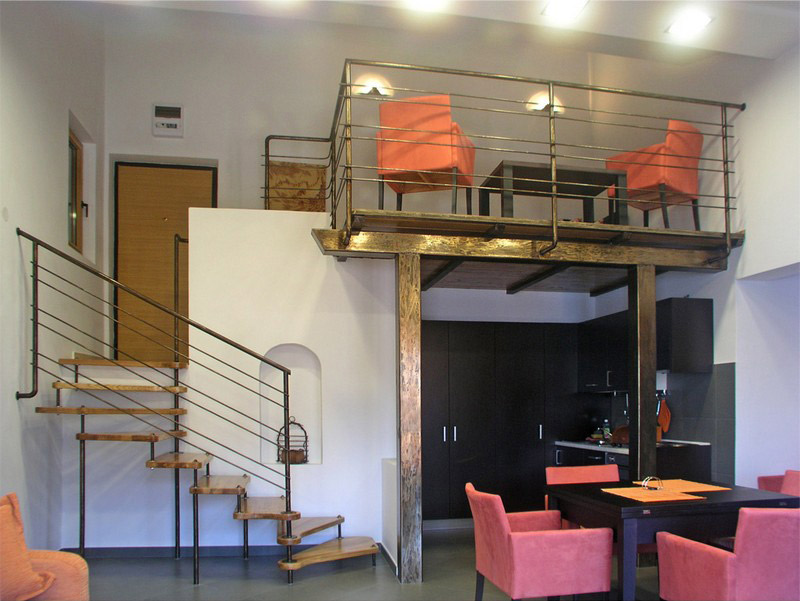 The luxury apartment on the coast pf Boka Kotorska we had to make a gallery. The proposed combination of metal and wood has been accepted.
The pathos of the upper levels is oak, sheltered by the kitchen on the construction of several types of profiles. Similarly designed and stairs linking the two level.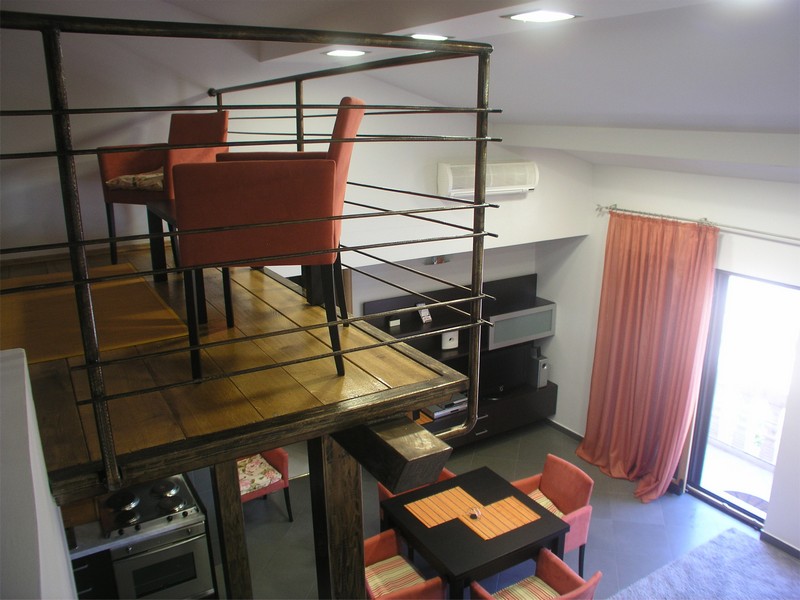 The rim of the structure was used to mount the fence in simple form the complete custom setting. Oak is a light toned and all metal parts with patina.