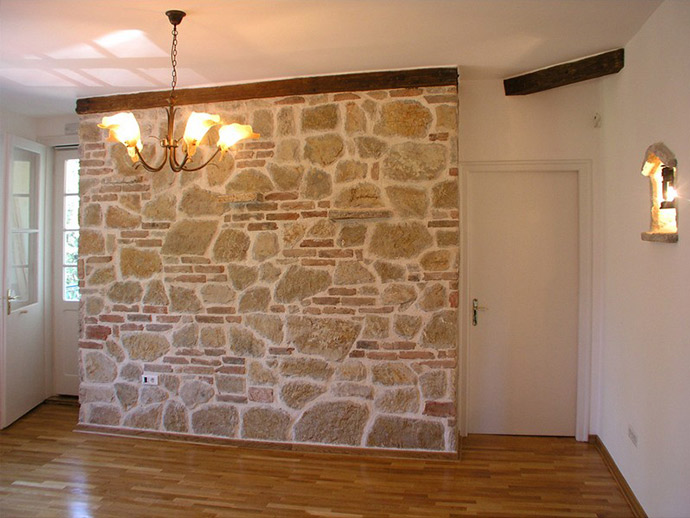 The owner of an apartment in a residential house of the fifties wished to bring into his dwelling space something of a refined touch of stone and wood. The central wall of the sitting room is now clad in stone and old bricks. An old wooden girder is in place to connect it with the ceiling. Another one is above the window, used functionally as a pelmet. There is more of lumber decoration: small girders serve as a stand for loudspeakers; more massive ones are used as a partition between the corridor and the kitchen.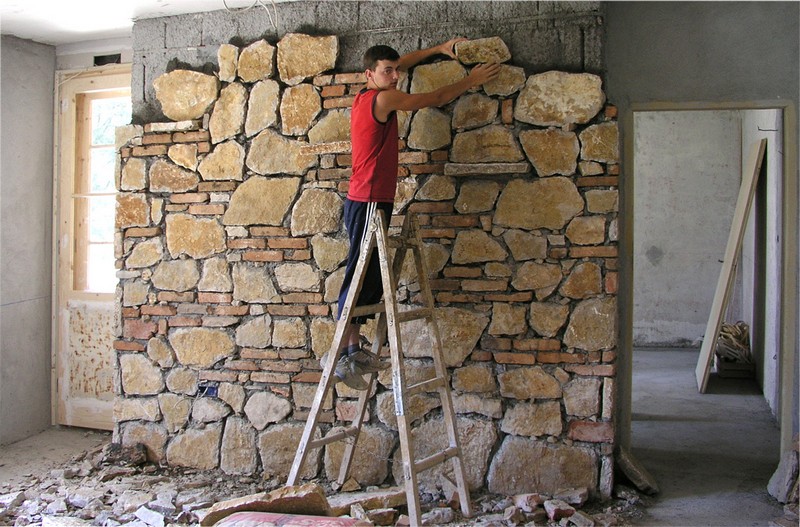 Stone ornaments adorn the walls, as well as two recesses with lanterns producing a shadowy light.
Stones originate from the Montenegrin coastal district of Morinj, joints between the stones are rendered in white, girders are toned in brown.