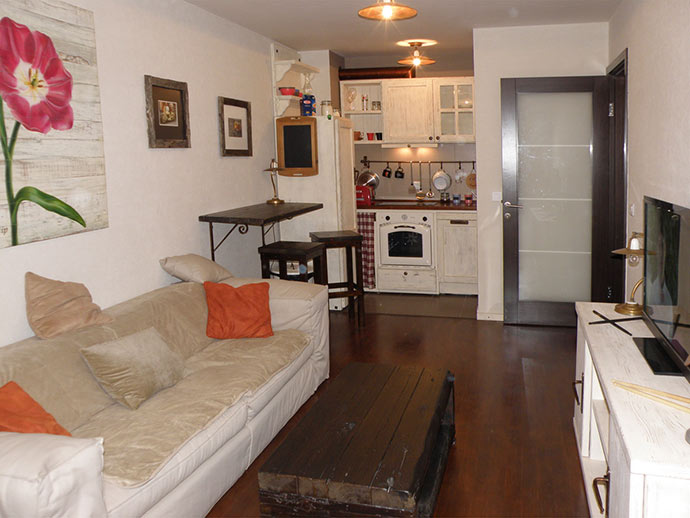 Just bought a new apartment, the owner wanted in retro style, as far as possible. Freco lacquered parquet is immediately rimmed, wrapped and matte-colored. Surrounded by strips in antique-beige color, selected for most furniture.
Colors on the walls are in "travertine" technique. They are framed for pictures of cut old beams. The kitchen, not very spacious, is a brushed massage. Devices mimic the "nostalgic" look. The chest of drawers is a beige, a hundred-brown brown, from the old beams. Shutters for roller shutters are masked with wood, with wrought iron garlands and curtains.
In the bedroom there is a French bed of massive tablecloths, and a wardrobe that uses a curtain instead of a door. Pieces of furniture along the corridor and bathroom follow the trend. Lighting is selected with taste.