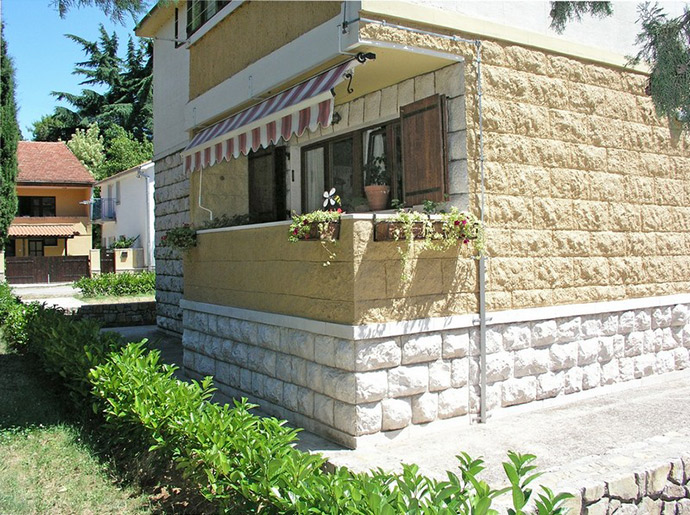 Apartment in Podgorica, in the building from the 50's last century, was adjusted for me and my family. The building was built by German prisoners - skilled craftsmens.
Inside, first, I removed all the installation and material what needed close replacement. Al all the necessary elements are replaced with exclusively natural materials.
Wood, stone, terracotta, plaster, iron and glass are harmoniously linked. On the balcony are shutters. From the balcony you can enjoy in nice views of the park, also cultivated by me.
Approaches to the building were paved with stone and decorated with stone wall.