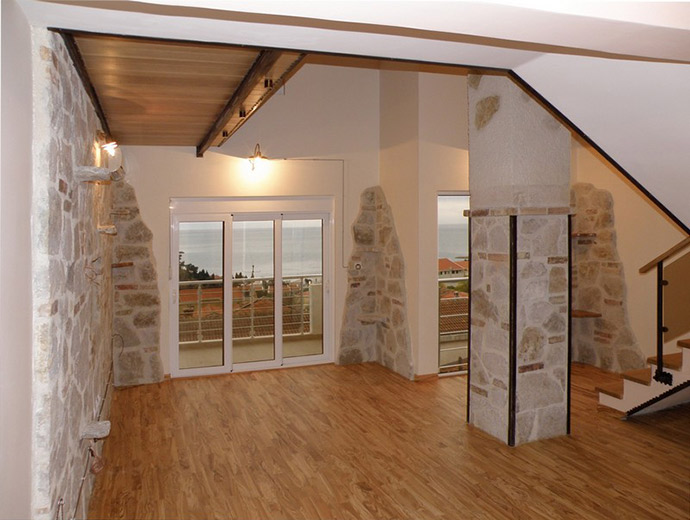 At the top floor on the building in Petrovac is lovely view on the sea and whole Petrovac.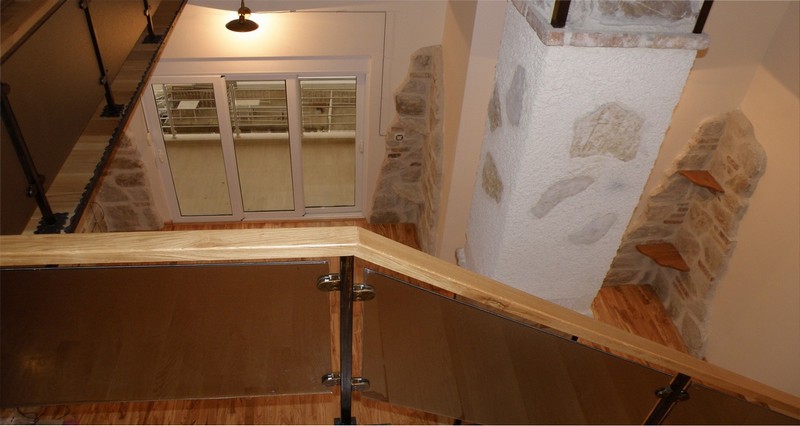 I enhanced the design of an apartment at two levels. I overlaid the central pillar with stone, and combined with metal and decorative plaster - similar to the other areas.
The staircase is of stone and oak, and fence is combination of metal and tempered glass, such as a gallery over the living room.