The surrounding area of a house in Podgorica marred by negligence is embellished now. The fence is a combination of stone slabs & a roughly rendered wall with a marble edging.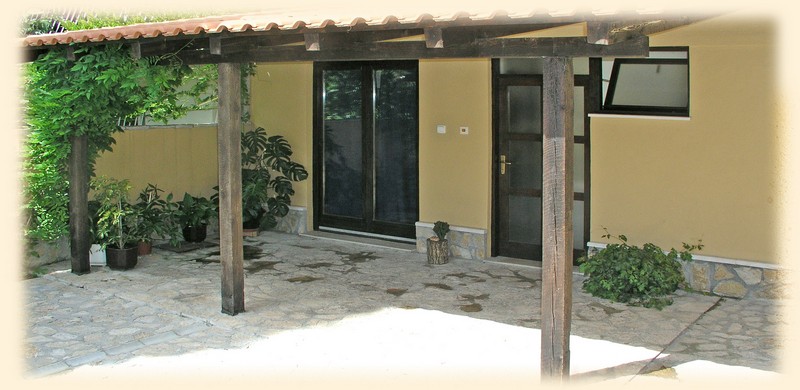 A canopy of girders & roofing tiles provides shade to the apartment area – a former garage.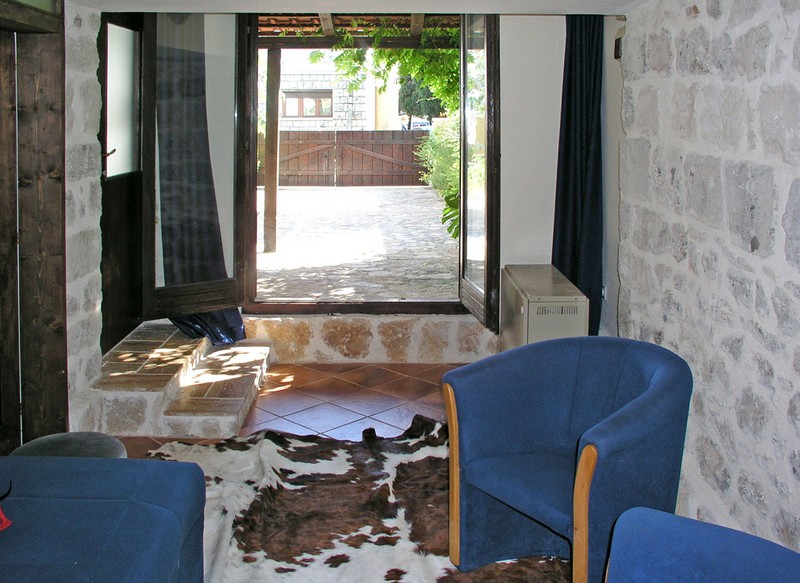 Rectangular lumber wings of the gate suspended on wrought iron components. Parking area & winding paths are paved. Small chutes are intended for water drainage.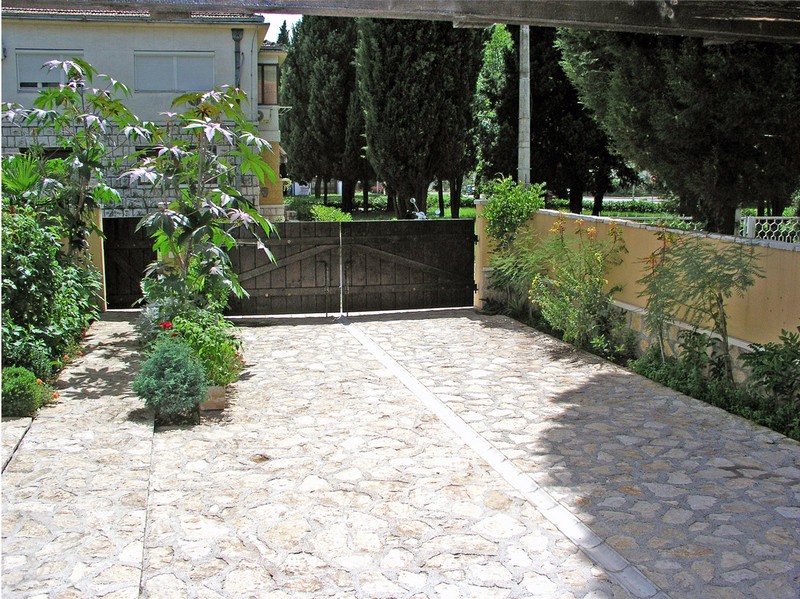 Versatility of plants in pots arrayed in a channel. A mortar layer is removed from the old stone wall – jointing work is revealed now, almost white.