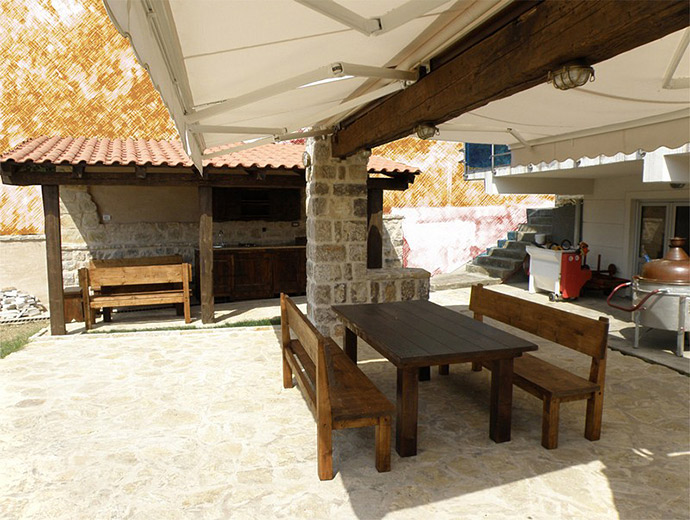 Family house in Tivat, with many different styles inside, at the request of the owner we had make up in a Mediterranean look.
Aged grapes and rusty metal structure replaced the old stone pillars and wooden beams on which are mounted three tents. Beams and poles also carry brass lamps.
On the side is marquee in combination with stone beams, rough walled and beams. Below is a rustic kitchen, wood and forged iron.
In that syle are tables and benches. Can be optionally distributed on the surface of the morinj-stone . Rustic of the kitchen slowly becomes in a more urban ambient of pool coated with plates of white and red niksic-stone. Smooth, ragged and blunt edges.