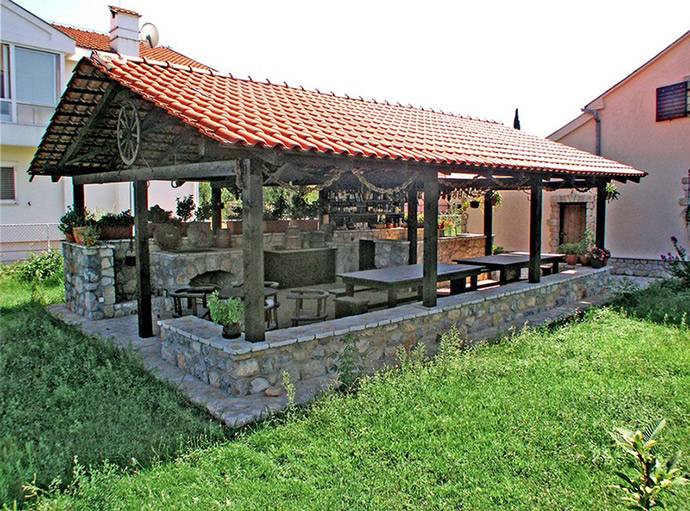 How to bring beauty to an ordinary house of the seventies with a cartilage? An open-air summer rest area designed in a specific stylish manner, with a pantry & carefully worked fence, all embraced harmoniously within the existing surrounding.
A semi-hooded area accommodating a kitchen, bar, barbecue & fireplace, made of stones remained from old Podgorica houses.
Large wooden tables designed to accommodate many guests The roof has been built over the entire beam structure. Interior – great refinement of details: vine bottles overhanging the bar, chandeliers made of wrought iron & cart wheel ... An old ship lamp illuminates the garden passage to the house.
Paths are paved. A new façade color – in soft shades. Stone angles, frame structures around doors & windows have been added, embracing now old-fashioned wooden jalousies & wrought iron grids. A newly built garden house, with toilet & tools storage areas.
A fence of the same traditional style stretching along the frontal part of the estate dominates the space.