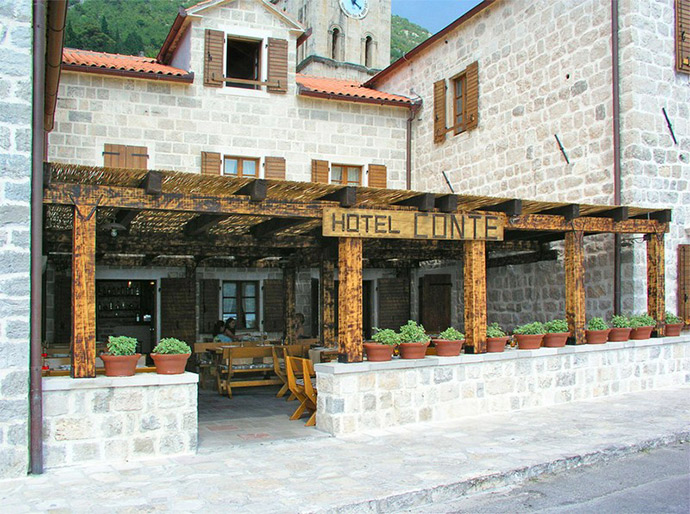 A stately Baroque palace in Perast, the Bay of Kotor: the famous Captain Martinovic's Palace from 1630 has been adapted to suit the needs of a hotel. With entrances from the principal square, seashore & back street; stairways leading to the upper-floor apartments. A spacious vaulted area has been adapted into a restaurant. Chandeliers & wrought-iron ornaments worked out with care.
Motives of the city of Perast & Bay of Kotor depicted in paintings that embellish the walls. Large canvases stretch along lateral walls of dining rooms.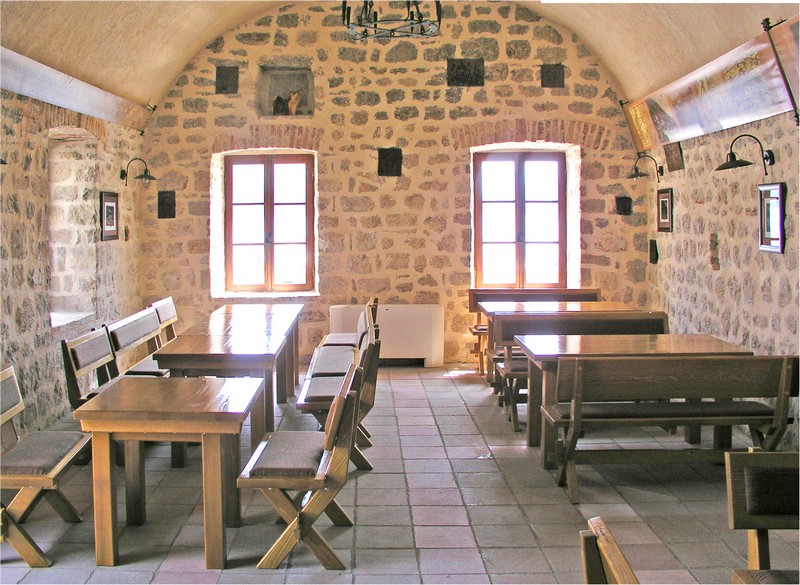 Openings in the restaurant walls are subtly designed to form wind roses: rustic metal plates, the cardinal points & azimuths of which are rendered in the form of shallow holes, with hidden lamps behind. An amazing interplay of light and shadows – effective & beautiful.
An old wooden planking stitched between wooden hangers and posted at the main garden entrance to the Hotel bears the name of the Conte Hotel inscribed in metal letters. The bar area is constructed of modern materials and then clad using the material left & preserved after demolition of ancient coastal dwellings: old bricks and wooden girders.
Missing pieces are replaced with similar stone from Brac or Korcula. Carved brackets are carrier of beams in the premises. Loopholes have been preserved.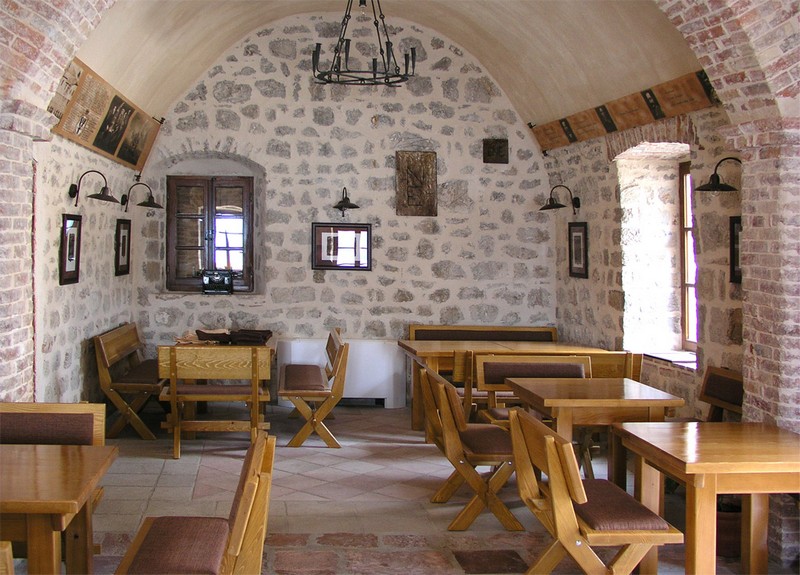 Ljetnja bašta pod krevetom od drvenih greda otvorena je prema moru i ograđena zidom i žardinjerama sa zelenilom.
Summer Garden under the bed of wooden beams, open to the sea and surrounded by a wall and jardinière with greenery.
Forged railing of the balcony on the first floor and stairs are reminiscent of their former shape.