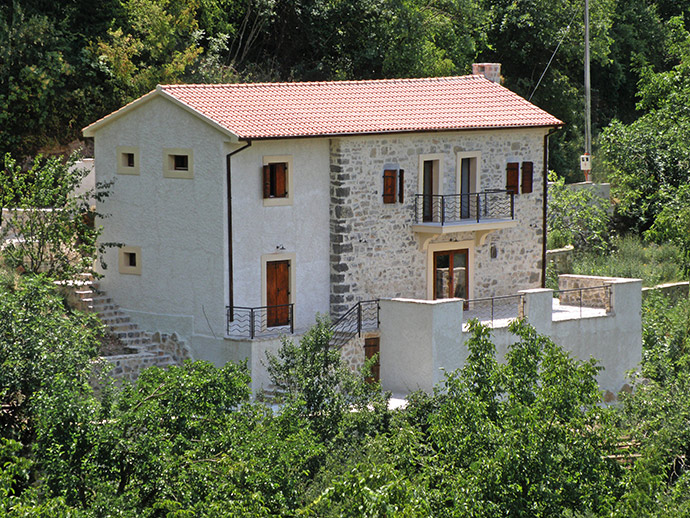 In Zabes village, Crmnica, a stone house resisted the weather. According to tradition, it was the home of saint Stiljanovic, the last prince of Pashtrovic, in the second half of the 15th century. A UK couple bought a house now, and decided to settle down there. The task was to add annexes to the existing dimensions so that they did not endanger the authenticity and allow for the benefits of modern life in a rural settlement. All the materials throughout our city were purely organic. The interventions are precise, and this is hardly noticed by the recent restoration. The property is enclosed by stone walls on the upper side, while the bottom is fenced with existing and additional plant species. The terrace overlooks Skadar Lake and Crmnica field.
In the beauty of the home, the Haywoods then enlarged the family with three sons.
The house now welcomes tourists from the UK to a large extent, as the family has opted for tourism and presentation of Montenegro.
I

From the time of construction ...