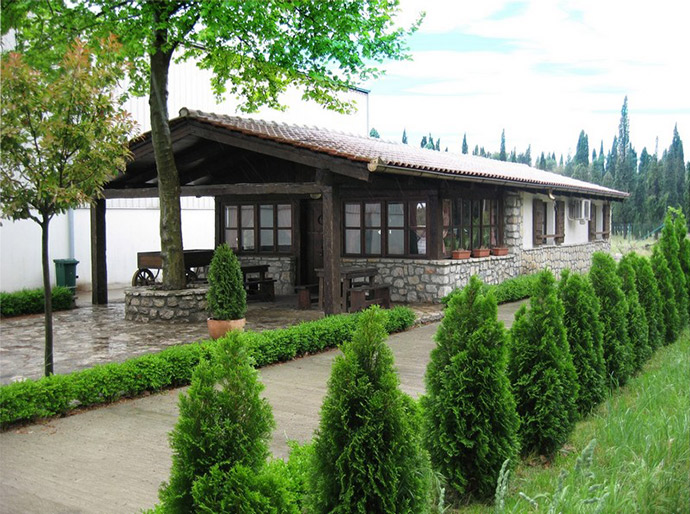 Corner assembly for pilots at the airport Golubovci, as wish of Dragan-Soro Ivancevic, is built from recycled material rescued from the ruined barracks of Austro-Hungarian.
Contains a closed section, in which is bar, room for assembly, classroom, office, and restroom.
Open front area is partly covered. Other areas, paved with stone give a beautiful summer atmosphere.
(... Directly from the plane on a drink, for selected)