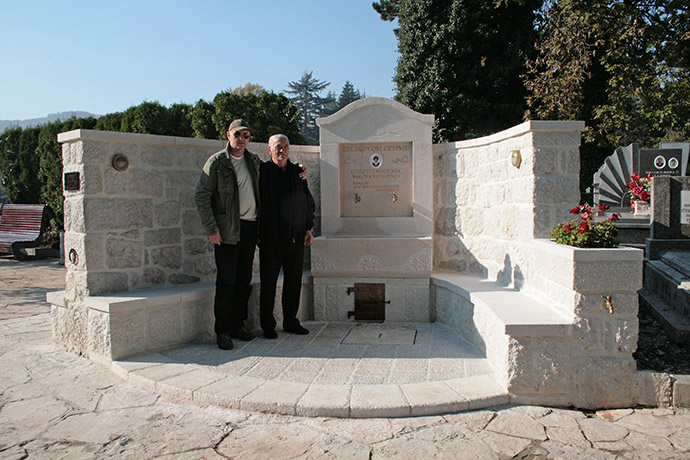 For the most part, Montenegrins know the tragedy of the Kaludjerovic family from Cetinje, who lost their only son, followed by bloody revenge. With that act, Nikola Kaludjerovic, the father of the murdered Zeljko, fulfilled his vow to himself, but did not make himself happy and would not wish it to anyone. Before he left this world, he wanted to leave a memory, a reminder to others, of a tragic event. This symbolism was turned into a fountain at the Cetinje Cemetery, where he used to come every day to his son's grave. For the inhabitants of Cetinje and others to drink water when they come here, refresh themselves.
I fulfilled Nicola's wish, at his request, and his extended family.
I restored the neglected faucet, making the missing pieces of stone, identical to the missing one, forming a two-wing variant of the bench. In the middle is a stone sink with two taps. The sculptor was unsurpassed Milan Jankovic and the carving and prints were done by academic sculptor Sreten Milatovic from Niksic. On the project, we came together spontaneously and the epilogue is the epitaph on the front of the faucet. The story of the vision of Zeljko's parents, and ours, to find themselves again with two jets in the world:
"In life and in death let this water unite us."