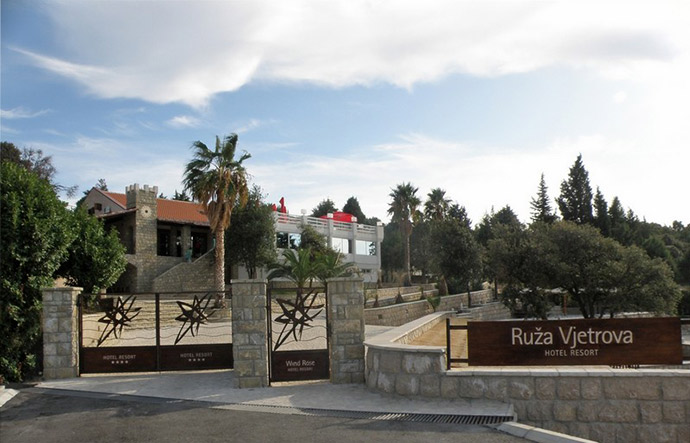 At the invitation of the owner, resort in Dobre Vode was remodeled. With my ideas and actions.
Plan was "on the spray", without disturbing the harmony of nature, to organize new content and integrate old.
Resort is called Ruza Vjetrova (Rose of Winds). Stone is dominant material in various forms.
Long walkway near the see follows the rocks, connecting walls, linking the beach and swimming pools, docs, bars ... all parts.
Into existing building, I added a new segment in the three levels with office, tavern and wine cellar beneath them. Stone clock-tower overlooks. In the front is a small square. Near are cascading terraces in the service of tavern. With distinctive Mediterranean style.
Close to entrance gate reception. Two small building of stone and wood are the beach bar and massage area with toilets.
Ahead of the bar are swimming pool and new annexed terrace. The lighting is set to give nice atmosphere at the evening.
Amphitheater is built too. During the day is used for sunbathing and at night for cultural events. Above the sandy beach is a VIP bar covered with tiles.
It is curious, all the trees are saved! And set new ones.
Wind Rose is presented on Vimeo
"Great Resort for summer vacation with very nice peace and quiet location and numerous sport&recreation facilities like tennis courts, open pools, sport fields, zoo, big parking free of charge, etc. Suites very comfortable, great offer of food and drinks at Mediterranean and National restaurant with very acceptable prices. Extremely friendly and helpful staff. Highly recommend this hotel for summer!".