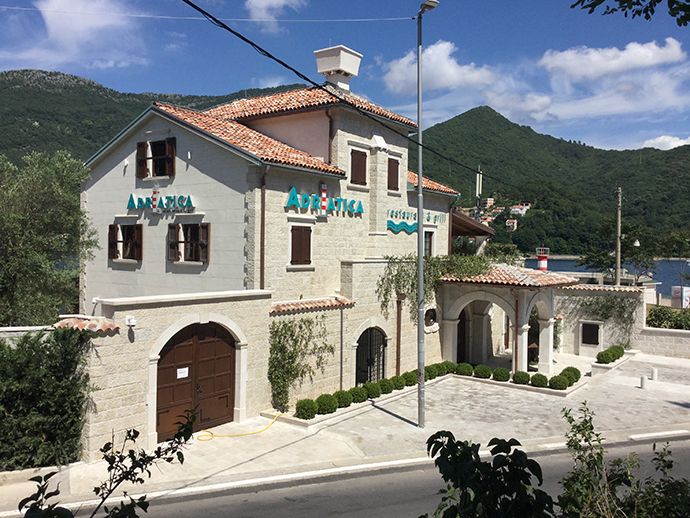 We had to professionally restore the building in the Kamenari, with the shape of the old boka palaces, in order to join the list of authentic "old lady", in which Boka Kotorska is recognizable in architecture.
It is located at the sea entrance to Kotor, on the left side of the Verige, on the peninsula of the Sveta Nedelja, along with the famous lighthouse. The owner accepted the suggestions for the dominant stone forms, and in the end he got a jewel that he could be proud of, but also all of us who care about the preservation of cultural heritage.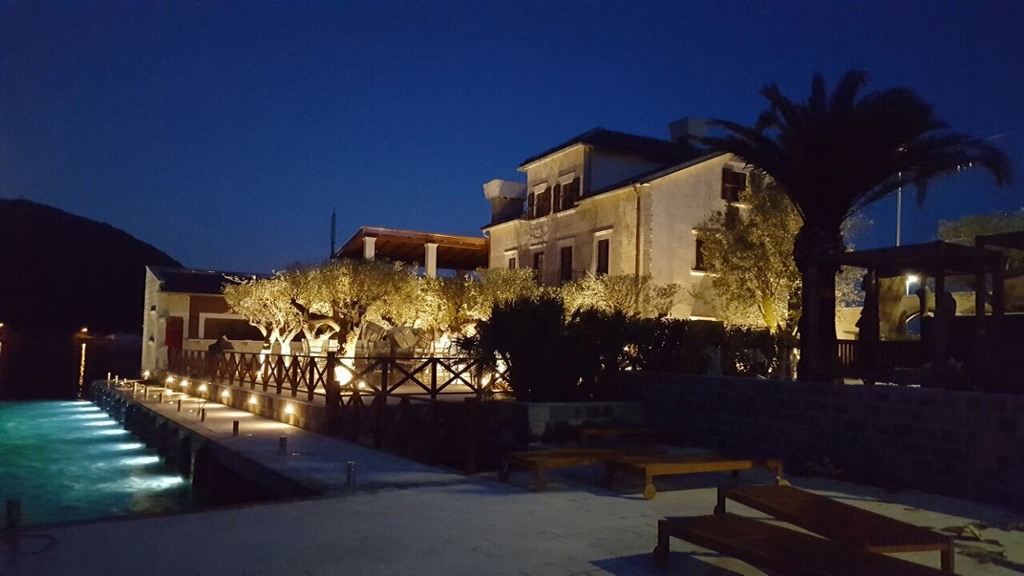 The stone with which we covered the building is from Čevo, majority, and from Grbalj (smaller part). The interior was made of stone from the destroyed Austro-Hungarian barracks from Podgorca, from the hill Gorizia. Moving after nearly 120 years. All windows and doors are framed by "sembranas" (local term) like similar palaces. Stone plastics were added as well. The arches made on individual entrances are in recognizable sets of pedestals, pillars, bindings, capitals and arc keys. Some bows are ligated from segments.
Adriatica after our work

Oval windows with shape and engraving are borrowed from Perast from existing buildings. The consoles, borders, stairs, ceilings, stone sills, thresholds, chimney caps, folding plates ... are multicellular forms of ancient neemars of hammer and chisel.
We made two small docks in the stone. They are separated from the freshwater source that the locals use for centuries. The beaches and ponds are revitalized. The swimers find a place, partly in the sun and partly among the newly planted old olive trees.
The roof of the building is covered with a hammock as it once did the only thing. On the terrace is added a summer kitchen which does not belong to the original architecture, but as it was necessary, it was skillfully incorporated into the complex. The concept of this restaurant visible from the streets that surround Boka Kotorska also contains "hedonistic content", which the owner has unselfishly tried, so that he can enjoy all the senses if he visits both land and sea.
Adriatica during the works