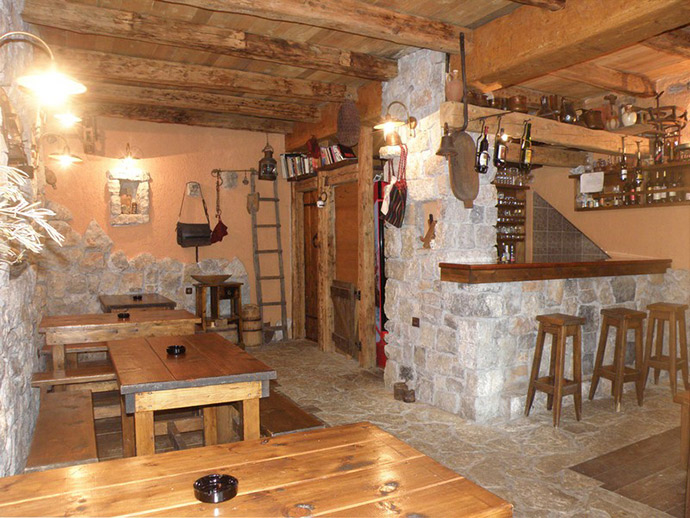 In the newly built house on Virpazar, the ground floor had to be shaped as a rustic tavern.
I was hindered by the existing dimensions: steep stairs on supporting pillars with vertical installations.
The stone, beams, planks, wrought iron, and my imagination made required facilities: bar, kitchenette, toilets and entrance hall with, of course, part of the guests.
The front is of the stone masonry also.