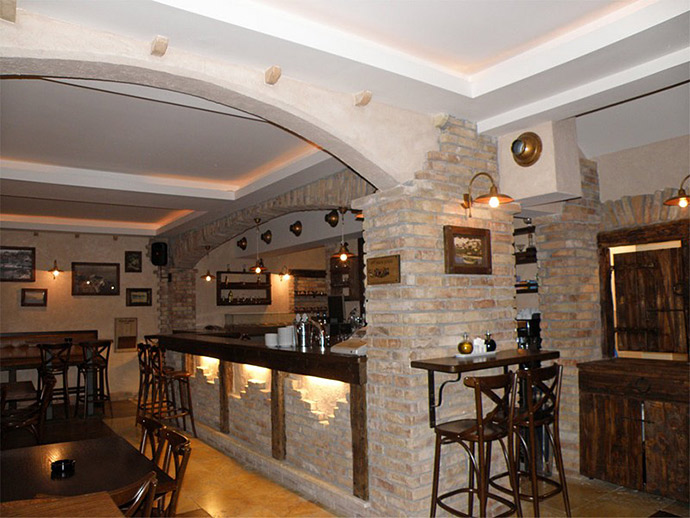 Owner's wish was to justify the name of the restaurant and environment. So I made an intervention on one "the space" in Igalo.



Former bank, then a boutique, is transformed into a restaurant with slightly rustic ambiance of recycled bricks.


I combined wood, coarse and fine machined. With brushed stone and oak on the floor too. Beige walls are painted with a specially technique. On the walls are wooden frames with motifs shined by lamps. From the same collection are the ones that hang from arc over stand.
Behind is open pizza oven and guests can watch baking process. Closed part of the kitchen was renovated into a frame of old beams and shutters that can be opened when needed. Oak staircase leading to first floor where are the toilets. Fittings of the dark brown wood, partially padded. In front of the premises is paved garden of white and red stones, and after her set table and chairs.