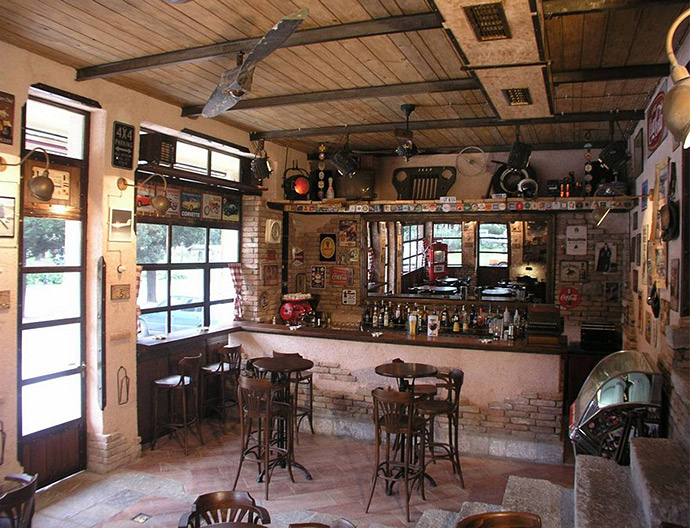 "Long Road" occupies the place of former "RITZ-a". The old environment of granite, plaster, chromium is removed.... Everything was replaced by stone, brick, wood and iron.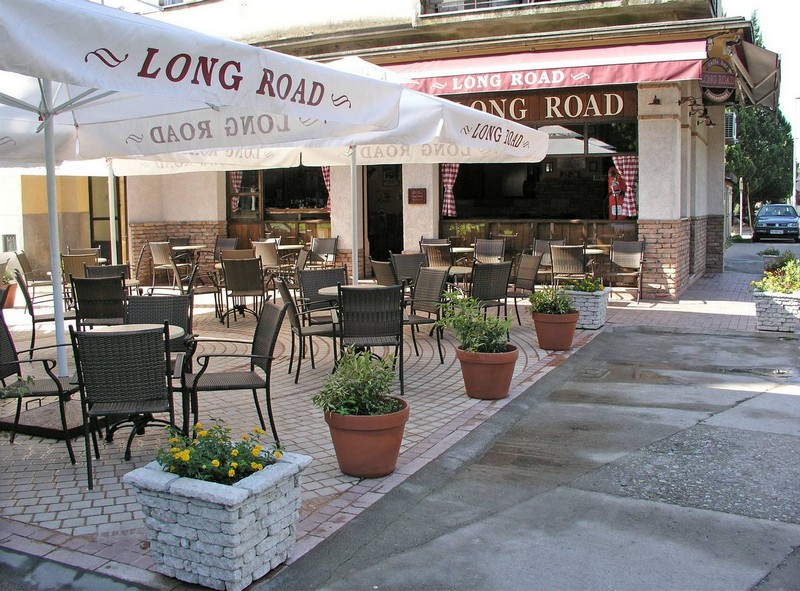 The place has two levels. There is a cafe in the lower one. To the restaurant is upstairs, and the stairway is made of authentic stone. Toilets and kitchen are also upstairs.
The whole interior is a combination of scattered bricks, rustic stone and mortar on the walls. The floors are made of red and gray stone and oak. The windows are of patinated metal, glass and oak.
The corners with rivets on poles are metal, and rails which carry the wooden ceiling where you can see "Casablanca" fans, a ventilation duct, a wooden airplane propeller, and spotlights of a Roman theater. Furniture is made of wood. The style of the 20th mid century is reflected in the original American jukebox and you can see the original part of gas station from the 1950s. The walls with the brands, aviation designs, timers, motorcycles, music, film, radio stations, cash registers and a safe, books, photo frames and many more authentic details... remind us of how this place got its name.
It has long been a meeting place of old-timer lovers, from Montenegro and beyond. However, after many years, business opportunities changed the purpose of space. Many of the exhibits no longer exist. Long Road has become a fond memory.