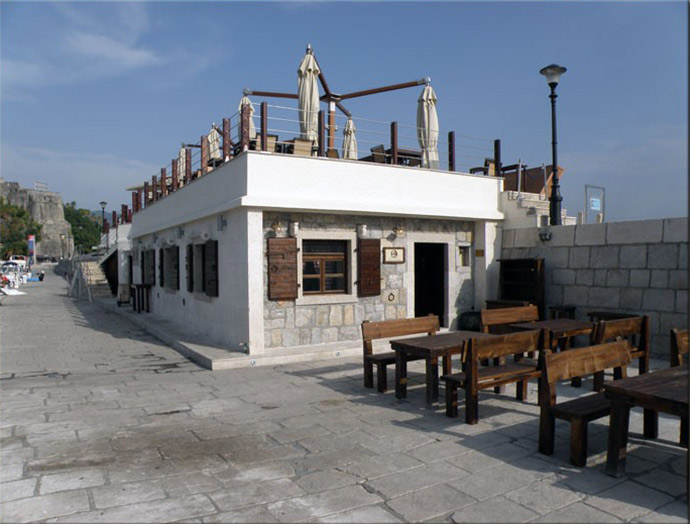 In the past it was the Austro-Hungarian customs. In the port of Herceg Novi. Family Lakićević wanted to become a catering facility.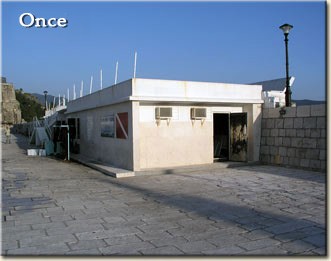 From old military barracksWith barracks in Podgorica (also worked Austrians 1907) were purchased the stone and wood - a material for construction.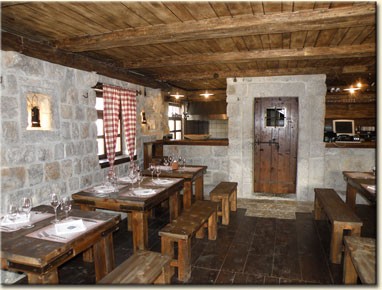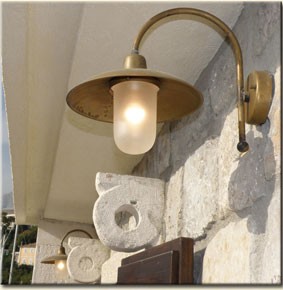 Bar of the beams. Closes door reinforcements. The shutters over the bar, opened, are decorationn for the tent.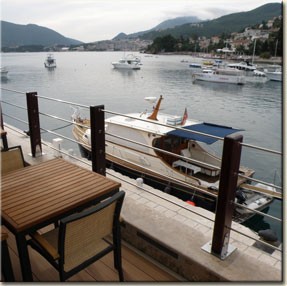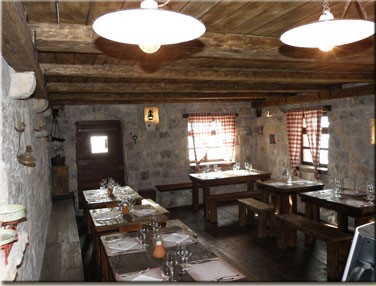 Existing stone from the facade has been maintained. Wood windows are Niksic stone, a console from Korčula. Iron handmade. The stop portals are from Niksic stone, drip channel above them too.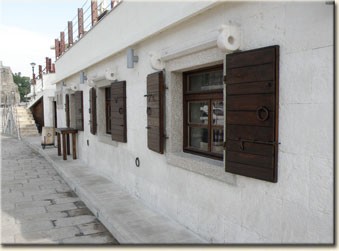 The frontal façade of dressed stone. On the facade of the window with shutters and front doors chained. In front are tables, benches and external fittings, handmade.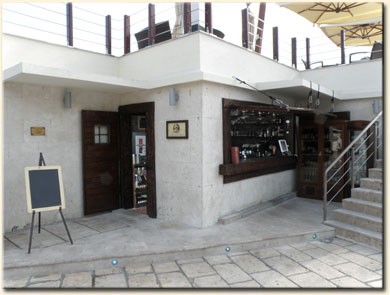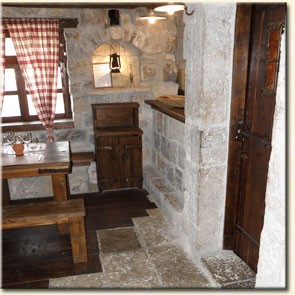 In the cellar, the walls are of hewn stone, the ceiling beams and planks, parquet of stone slabs.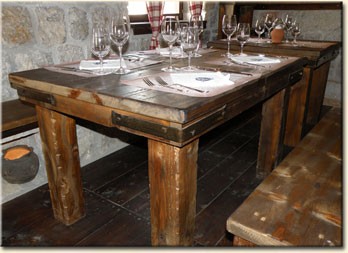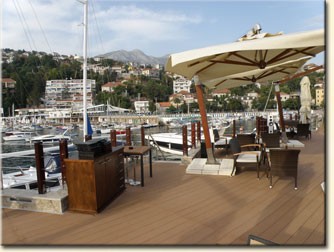 The old stone portal with the door and two bars, tavern share of the bar and open kitchen. In the holes in the walls are bright lanterns. Stone bench with wood, tables, benches, cabinets fill the space.
Inside the toilet, on request of owner: granite, chrome and wood with pop-art motifs. The outside stairs are walled with stone.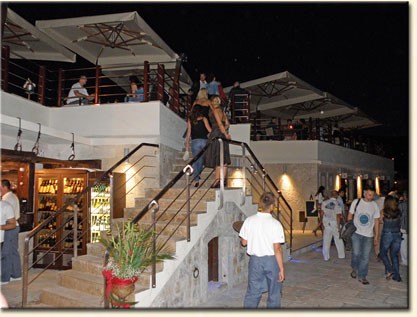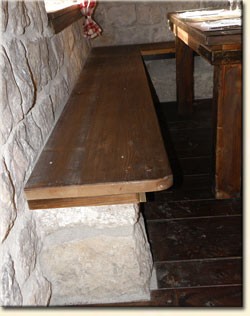 Enhancement is an old stone arch and a small wooden door.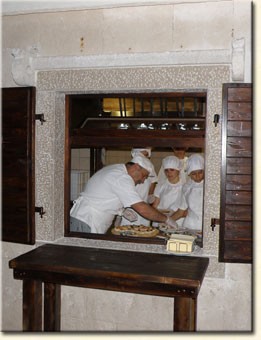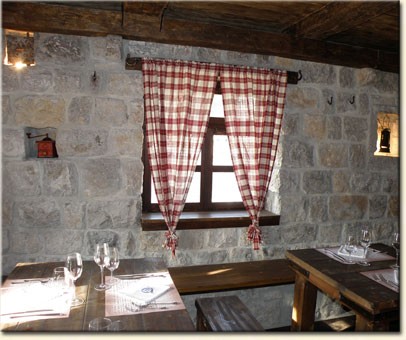 Bathing are in a modern design with chrome fence, leading to a 'terrace-like on deck.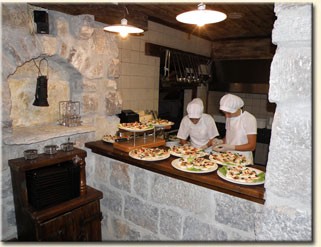 Under umbrellas on the chosen furniture, with a sea view from all sides, the atmosphere is unique.