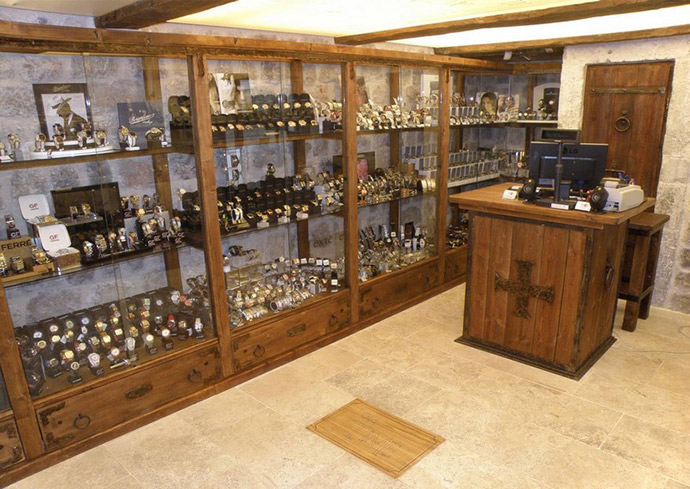 After the earthquake in 1979, the Old town Budva is reconstructed by method of sealing the interior stone walls with concrete.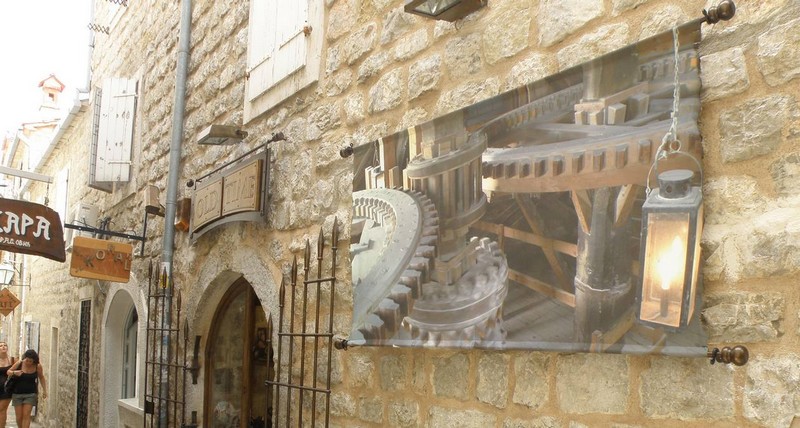 In particular space like that, and for purpose of shop for selling watches, it was necessary to restore the former rustic ambience, and customize it.
Stone has been provided from similar dismantled building. Stone blocks are cut into "thin" in the way that new stone walls don't occupy space in the interior. Then, stone blocks were glued on a concrete background and later filled the joints between the stones. The space got a toilet and it has a iron framed wooden doors.
Cabinets are made from wood, wrought iron and glass. Counter is made of wood with iron application of the Maltese cross. On the ceiling is a unique combination of fabric, wooden joist which illuminates the ambience.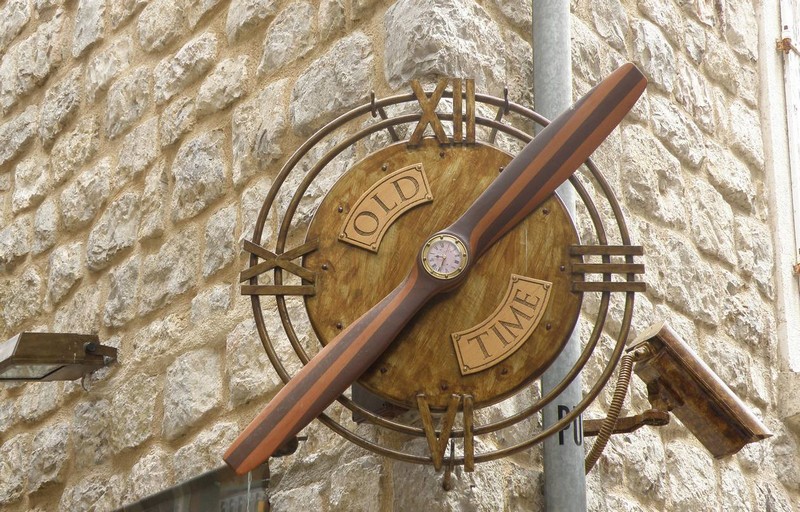 On the floor are rustic trevertino panels. Outside, in the two former door openings (now the shop windows) are installed cabinets in the shape of shutters. They are from metal providing protection from burglary.
Hand-forged iron two-part bars protect the front door and with it's shape follows the form of a stone volt. Next to the bars on forged iron is stretched canvas with a motive - inside of Clock tower. At the corner of the building is a unique advertising of wood, iron, and plane propeller, which simulates a clock. All mentioned above evokes old times... "OLD TIME".