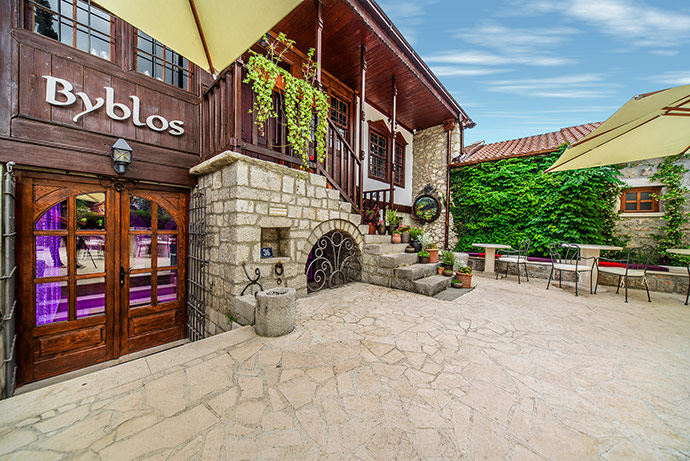 In the heart of Podgorica's Stara Varos is the Čubranović House, one of the oldest, dating back to 1630. The fellow citizens also know the house as the Dvor Restaurant, of the Vučković family, known by several academic artists. Should it be converted into a Lebanese restaurant. Not wanting to jeopardize its originality, with too much oriental alteration, perhaps in the short term, I tried my best to make the restored look just a skillfully placed mask.
As the stylization of Lebanese Restaurant has elements in common with the Turkish style of construction, recognized in our old buildings, the task was inspiring.
Some interventions that did not belong to the original organization of the space were removed and replaced with new stylizations. The architect Tamara Suhih, who was entrusted with the project, wanted to explore the play of modern light in the "story" of materials of former times. Which is used to make the illuminated panels hide the complete climate. Many new installations of all types are "curved" in wooden ceilings, joints, stone and floors.
In addition to modern lighting, a new one has been installed, called Oriental, with an appearance of the former, ordered from abroad. Behind the restaurant is a new kitchen with all amenities. The famous Lebanese chef Wasim Hijazi, who has been with us all the time, has greatly assisted. Particular attention was paid to the toilets and their vestibule.
In front of the house was a garden with a dilapidated stone house. We restored it, so it shone again. New stone parking and forged railings have also been made.
Many details have been refined, reinforced, painted, protected, and produced in life for one of the homes to be protected by law to entice sighs to visitors.